Bakersfield Traffic Ticket Lawyer
We Fight, You Relax™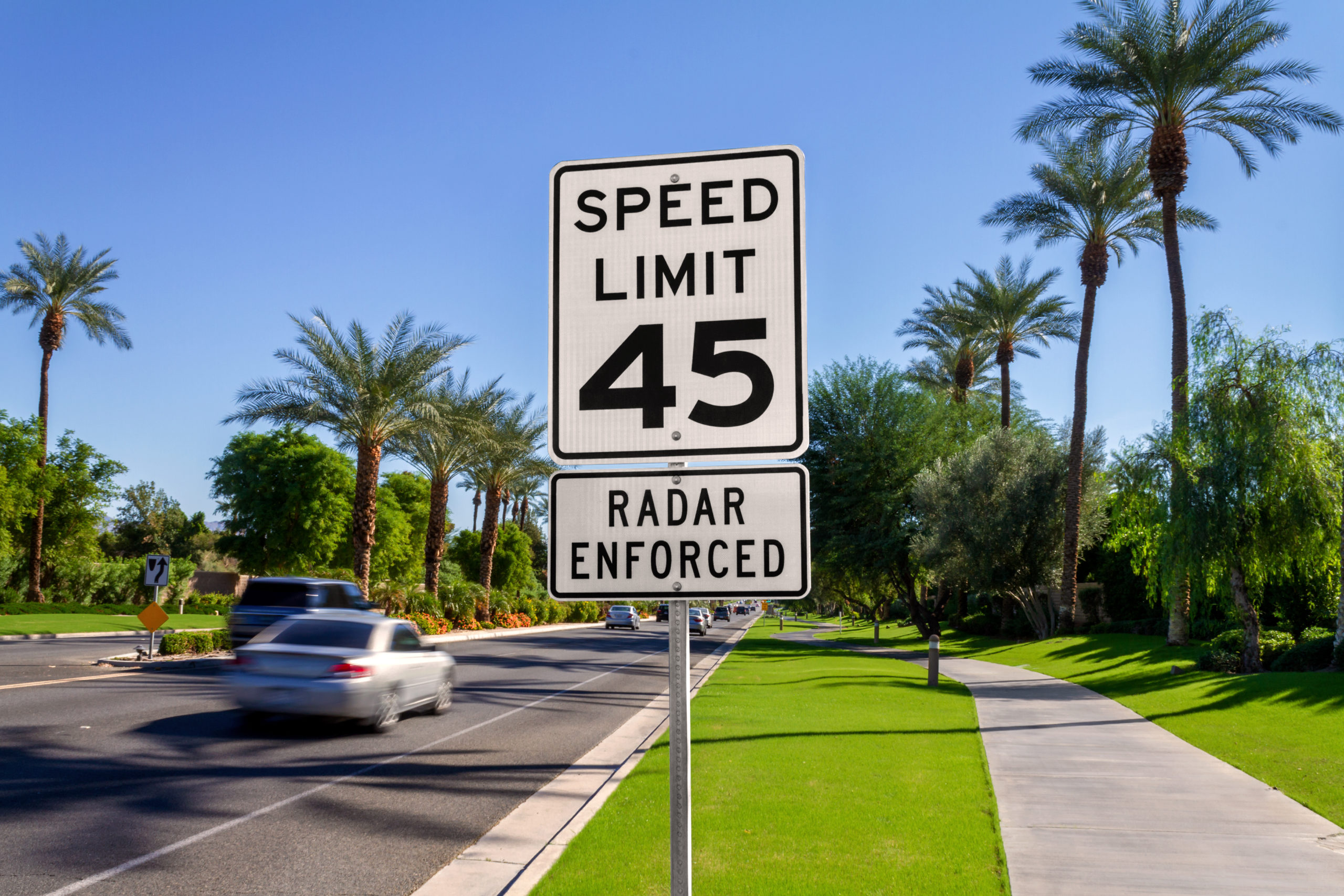 If you were issued a ticket in Kern County, get in touch with a Bakersfield traffic ticket lawyer at Fight My Ticket today. We Fight, You Relax.
Welcome! Our award-winning Bakersfield traffic ticket lawyers have been successfully fighting and defending traffic tickets in the surrounding areas of Kern County since 1997. We are an actual law firm and not an attorney referral service.
We understand the unique challenges that people have when they've been issued a traffic ticket in the Southern Central Valley of California. We have the experience and qualifications necessary to help you fight your ticket and protect your driver's license.
Our attorneys are highly experienced in all types of traffic violations. We have a deep understanding of the laws and regulations in Kern County, and we have a proven history of achieving positive outcomes for our clients. We have a high success rate in contesting tickets, getting them reduced or dismissed, and helping you avoid costly fines, points on your driving record, and even jail time.
Don't let a traffic ticket ruin your driving record and your finances. Contact Fight My Ticket today to schedule a case evaluation by calling or texting 323-435-6045
Fight My Ticket Represents and Protects Drivers Who Have Received the Following Tickets:
Running a Red Light
Stop Sign Tickets
Failure to Appear (FTA)
Suspended License
Log Book Violations
Driving over 100 MPH
Misdemeanor Citations
Cell Phone Tickets
5 Reasons Why You Should Fight Your Bakersfield Traffic Ticket
If you were issued a ticket in Bakersfield, California, you may wonder whether it's worth it to fight your ticket. After all, paying the fine is often easier and less time-consuming than going to court. However, there are several good reasons why you should consider fighting your traffic ticket. The following five reasons are just a few:
1. You can save money by fighting your ticket with a California Attorney
Fighting your traffic ticket can be an intimidating task, but it is well worth the effort. If your challenge is successful and the ticket is dismissed or reduced, you could potentially save hundreds of dollars in penalties and fees – not to mention the subsequent increase in insurance premiums. Talking with a Bakersfield traffic attorney on how challenging your ticket can drastically reduce your fines and other costs will help reduce the stress of your ticket.
2. You can avoid DMV points on your license by fighting your ticket
Many people have found that contesting a traffic ticket can reduce or dismiss the charges, which saves them from getting points on their drivers license. This is because when successfully fighting a ticket, the issuing officer may not appear in court, which increases your chances of getting the ticket dismissed without traffic school. This would also eliminate any penalties that would have been attached to a guilty verdict if you just plead guilty and paid the ticket. If a court appearance is necessary, it is often possible to start negotiations and work out an alternative solution with the judge. Of course, success will depend on the details of your case.
3. You can save time by fighting your traffic ticket
Fighting a traffic ticket can save you a significant amount of time in the long run. When you're cited for an offense, your first instinct might be to pay the ticket and move on. However, just pleading guilty could result in large fines and even suspension of your license in the future if not taken care of properly. By hiring a traffic ticket attorney in Bakersfield, you save the time and the expense of having to make a court appearance on your own, and you don't have to worry about what to say or what you need for evidence.
4. You can avoid insurance rate increases by fighting your ticket
If you receive a ticket for a traffic violation, it is important to be proactive and consider taking steps to fight it. By doing so, you can potentially avoid an insurance rate increase due to the ticket ending up on your driving record. Favorable outcomes can include a reduction or dismissal of the ticket, which not only keeps your rates from increasing but could also save you money as well as points on your license.
5. You can improve your chances of winning if you hire an attorney to fight your ticket for you
Hiring an attorney to fight a ticket has become increasingly popular in the past few years, and for good reason. Having legal representation on your side could greatly increase your chances of winning if you find yourself in a situation where you must fight for a traffic ticket in Bakersfield. An attorney can provide guidance about the legal system as it applies to citations and penalties. Fight My Ticket may also be able to negotiate a settlement or get your case dropped entirely depending on the circumstances.
You may be wondering if there are any traffic violations lawyers near me In Bakersfield, CA. The answer is, another key benefit of hiring an attorney is having someone who understands Bakersfield traffic laws and knows when procedural matters aren't being followed correctly by the court in addition to local laws and regulations of Kern County. Ultimately, hiring an experienced attorney is worth considering if you want to give yourself the best chance of exoneration or reduce the severity of punishment associated with a ticket.
To beat a speeding ticket in Kern County, contact a top-rated traffic violations lawyer today for a free ticket evaluation and to discuss your options by calling or texting 323-435-6045
How Long Will a Bakersfield Ticket Stay on Your Record?
Points from a Bakersfield ticket can stay on your record for quite a while. The most common moving violations that result in 1 point on your license stay on your record for three years. More serious violations and criminal charges, such as a DUI, can put 2 points on your driving record, which can stay on your record for 10 to 13 years.
Too many points on your record can lead to a license suspension because you can be deemed too dangerous to be operating a vehicle. In California, your license will be suspended for 6 months if you get:
• 4 points in a year
• 6 points in 2 years
• 8 points in 3 years
With an experienced traffic lawyer in Bakersfield to fight your ticket, you can skip the frustration and relax.
Fight My Ticket is a trusted and experienced California traffic offense law firm established in 1997 by criminal defense attorney William Kroger. Our team of highly skilled defense attorneys has an impressive 90% success rate when it comes to resolving tickets in California. Whether you live locally or out of state, we can negotiate on your behalf for dismissals and driving point reductions throughout the state. Get started now with a free consultation by calling 323-435-6045 or by using our online contact form today. Find out how our years of experience can help your best possible outcome.
We represent people with tickets in the following cities:
Bakersfield
Delano
Lamont
Ridgecrest
Mojave
Wasco
Shafter
Arvin
California City
McFarland
Tehachapi
Taft
If you received a traffic ticket anywhere in Kern County, California, it is most likely assigned to one of the courts below. The traffic defense attorneys in Kern County at Fight My Ticket can help you contest your ticket and avoid points on your record in any of the following courts:
Kern County Metro Building
1415 Truxtun Ave.
Bakersfield, CA 93301
661-868-5393
Bakersfield Metropolitan Traffic Division
3131 Arrow St.
Bakersfield, CA 93308
661-335-7100
Bakersfield Juvenile Justice Center
2100 College Ave.
Bakersfield, CA 93305
661-868-5393
Delano Court Building
1122 Jefferson St.
Delano, CA 93215
661-720-5800
Lamont Court Building
12022 Main St.
Lamont, CA 93241
661-868-5800
Mojave Court Building
1773 State Highway 58 Business
Mojave, CA 93501
661-824-7100
Ridgecrest Court Building
132 E. Coso Ave.
Ridgecrest, CA 93555
760-384-5900
Shafter Court Building
325 Central Valley Hwy.
Shafter, CA 93263
661-746-7500
How it Works
Fight My Ticket brings quick, easy, and inexpensive legal service to traffic ticket clients. With over 20 years of experience, our lawyers have successfully defended individuals, celebrities and well-known executives against all types of charges. Our lawyers represent both in-state and out-of-state motorists cited with traffic violations across California.
1
Call or Email Us
Call to speak to a lawyer now or upload your ticket and have a lawyer call you back within 30 min.
2
We Review Your Case
For Free

We will then review your case details and let you know the likelihood of your ticket being dismissed or reduced and the payment involved.
Our prices start at $99.
3
We Go To Court

Then one of our attorneys will go to court on your behalf and will call you with the results soon after court.
Our Areas of Expertise
Our skilled traffic attorneys will fight on your behalf, to save you time, money, inconvenience, wasted days in court, and needless insurance points on your driving record. We work hard to get your ticket dismissed or reduced to a lesser violation or fine.
Commercial Driver citations
Failure to Appear/ Warrants
What Our Clients are Saying

"They got my traffic ticket already in collections dismissed".
I had an $1100 traffic ticket that went into collections and they just had everything dismissed. Amazing. Just Amazing.

"They got my DUI dismissed".
Fight My Tickets' lawyers represented me for a DUI, they were able to get the DUI dismissed. I never had to take any classes or anything.

"They took care of my speeding ticket".
I hired the lawyers at Fight My Ticket to take care of my speeding ticket in downtown LA. They were able to get my ticket completely dismissed. If I got another ticket, I would hire them in an instant.

"They made my red light ticket to away".
I had a red light ticket in Beverly Hills, Fight My Ticket's lawyer was able to persuade the judge that it wasn't me! Thanks!
Speak to a Lawyer
Our skilled traffic attorneys will fight on your behalf, to save you time, money, inconvenience, wasted days in court, and needless insurance points on your driving record. We work hard to get your fines & points reduced, or often your ticket dismissed.